Hello! How was your new year vacation? You might say, already past, almost 2 moths before. But now we report for you, about our lunar new year vacation tour in Lake district in Japan, 2014.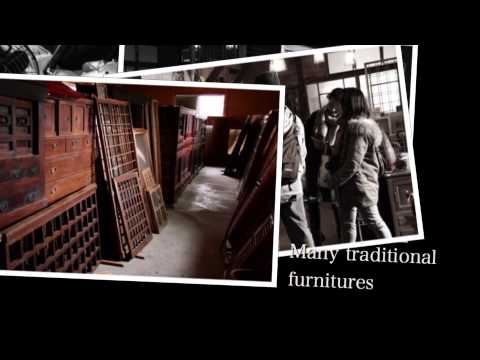 This time, visitors were Taiwanese, French and Japanese. So international. It must be wonderful experience to enjoy rural area tour. And actually they have experience to stay in Japan, can speak. So they enjoyed talking.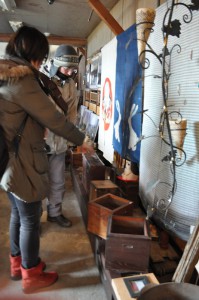 In this first report, we will introduce our visiting "Cafe and gallery KORABO" in the west side of Lake district Japan, Shiga pref. This traditional Japanese wooden house was repaired and opened again as cafe and gallery. At the first, we took a look that gallery.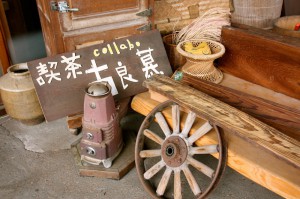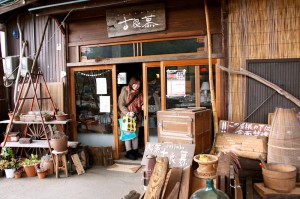 It has much of furniture, antiques, crafts of local artists. Antique plates and bowls, pretty lamps, and small fire pots made us imagine their owner's lives.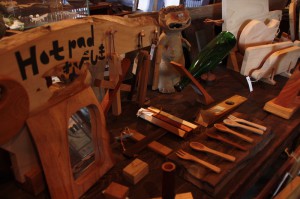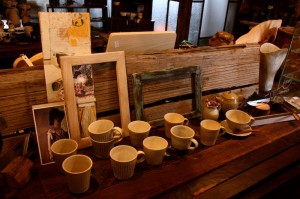 The old wooden doors and Shoji (doors made by timber and paper) let us know their lives were full of natural materials. We found old abacus! How to use? Maybe it is hard to imagine to French…..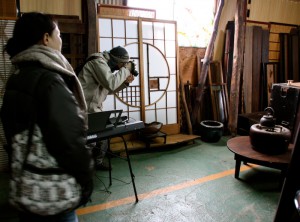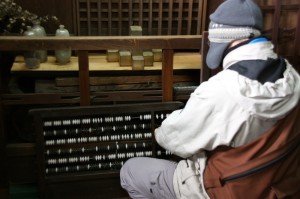 And we talked about Japanese traditional (but modern era) harp. How to play? But even Japanese tourist did not know. She said, maybe her grandmother know….
Though winter, there has full of sunlight, and warm stove☀. We decided to have a coffee time together (it was not on schedule. but it is a merit of not packaged tour♥!). They serve organic or non-chemical drink and foods. We selected "today's coffee".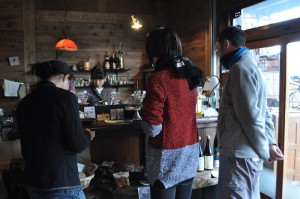 Waiting time, we took a look the cafe shop. Organic tea and Japanese rice sweets. The package is so cute!
The staff brought us cups of coffee. It was fair trade coffee. In such a rural are, they have such care. Special excellent flavor♡. I wanted to stay there half day……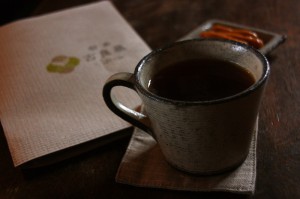 To be continued….